Welcome To Kidzlet Play Structures Pvt. Ltd.


Address
Plot No. 111, Udyog Vihar Extension Ecotech-2, Greater Noida, Dist. Gautam Budh Nagar. U.P. Pin:201306
Welcome to Play Systems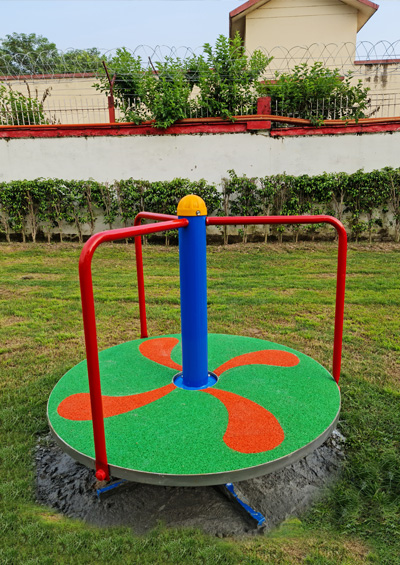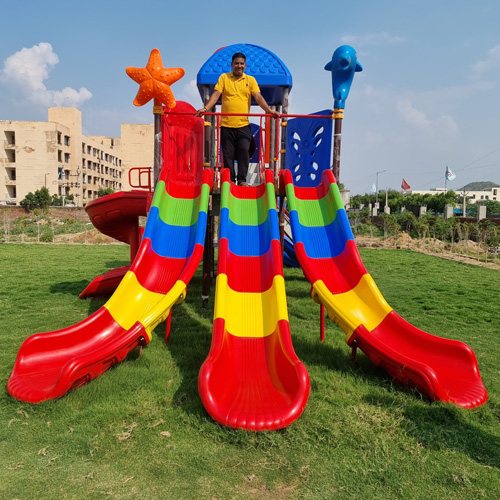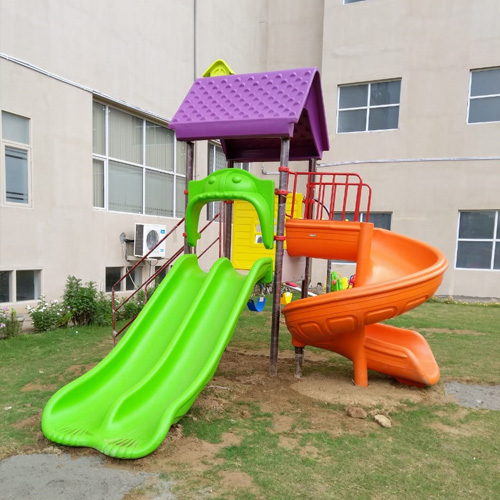 Kidzlet Play Structures Pvt. Ltd. – one of the best Play System Manufacturers in Delhi is the company to entrust to buy playground equipment and open gym equipment for societies, resorts, nurseries, schools and other residential or commercial settings. We design fun, functional, flexible and highly innovative solutions with utmost attention to detail to deliver sustainable Outdoor Playground Equipment as promised.
Being a client-oriented and quality-focused organization, we continually embrace, improve and create Playground Slide, Inclusive Playground Equipment, Open Gym Equipment and Special Needs Playground Equipment to meet the ever-evolving customers' needs without breaking their budget. We have a fully-loaded manufacturing unit with the best resources and advanced technology to meet the diverse desires of our valuable customers which makes us one of the finest Open Gym Equipment manufacturers in India.
Besides being a specialized Playground Equipment Manufacturer, we have earned credibility among Accessible Play Equipment Exporters and Suppliers in India for delivering "WOW" products. Their robustness, reliability and reasonability are unmatched and make them highly considerable. We realize different dreams and put our best efforts into turning them into a beautiful reality.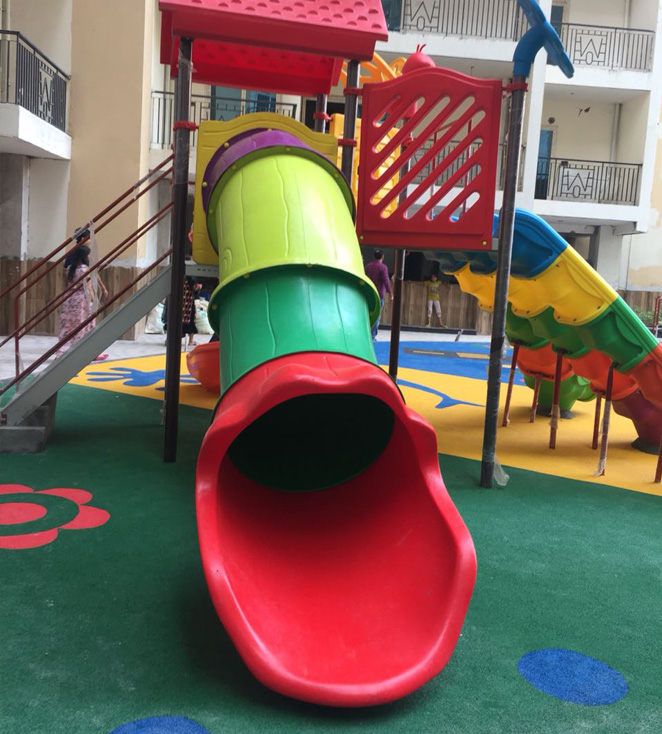 Outdoor Playground Equipment For Any Space And Budget!
Attractive Masterpieces
Comprehensive Choices
Premium Quality
We understand luring kids to outdoor play is the hardest of all times, and hence, we bring eye-catching Play Systems that can capture their attention and keep them engaged in outdoor entertainment for hours. Our designs are as attractive as adaptable or affordable and can make a difference in their play experiences. We value your custom demands and create solutions that go beyond just basic and offer endless benefits. Each unit is no less of a masterpiece that can benefit you in multiple ways.

We understand no playground equipment fits all playgrounds, and therefore, we bring customized solutions to cater to different customer needs. We have multiple choices to update your space with the best within your budget. Our tremendous range has something to satisfy your distinct demands and meet your orders in no time possible. We create functional and flexible solutions to offer utmost safety and comfort and keep them hooked for hours.

We believe product without quality has no worth and can drastically drain our brand value in the market. Hence, we create Custom Play Systems, keeping quality, safety and industry norms in mind. Our products comply with industry norms and benefit end-users with their beauty, quality, durability and reasonability. So, you can rely on them for child-friendly outdoor playground systems. Our Multiplay Systems will help you get value for money.
They have a nice collection of Outdoor Play Systems in different designs and dimensions. We are surprised not just with the quality but competitive prices too.
I have been dealing with the company for several years, and they have never given us any chance to complain. We are highly satisfied with the product quality and affordable price range.
Very good and trusted company for open gym equipment! You will get everything under one roof. We recommend their name to everyone.
FAQ'S
How Long Have You Been Operating In The Playground Equipment Industry?

We Kidzlet Play Structures Pvt. Ltd. was started in 2015 and became one of the leading Play System Manufacturers in Delhi. We have installed more than 10,000 Play System. Our premium quality and creative designs of our Play System make us the BEST in town. We have an in-house manufacturing unit equipped with the latest machinery and cut-edge tools. Our highly trained professionals supervise every minute detail during manufacturing and check the quality standard to attain maximum client satisfaction. We work beyond boundaries to bring nothing but the best.
What Other Equipment Do You Have?

Here is the list of different equipment that we have in our catalog:
Outdoor Playground Equipment
School Playground Equipment
Children Playground Equipment
HDPE Outdoor Playground Equipment
Inclusive Playground Equipment
Special Children Playground Equipment
Special Needs Playground Equipment
Accessible Playground Equipment
Playground Equipment Slide
HDPE Playground Equipment
School Multiplay Station
Playground Multiplay Station
Commercial Swing Set
Kids Outdoor Playground Set
Can I Install The Play System Myself?

Yes, you can install it on your own. But professional support helps you to gain the safest installation of your Play System. We have well trained CPSI-certified crew that does the job safely and precisely. We handle all aspects of the facility from start to finish and give you the best installation service. So to avoid the risk of any accident, call us to have professional support.
Do I Get To Choose Colors For My Play System?

Yes, you can choose the color that you want. We are committed to designing the Play System in different colors, sizes, and patterns. You can choose the best color, and we will customize the Play System in the same color and theme.
Can I Place My Order Online At Your Site?

Yes, you can place your order online. Browse our website and select the most suited Play System for you. Set a quote to get the accurate shipping cost and pay the amount via any online method or cash on delivery. Now your task ends, and it's our time to offer you the best and safe order in the minimal possible time.